« When I create, I don't know what I'm doing,
I simply know that I have to do it »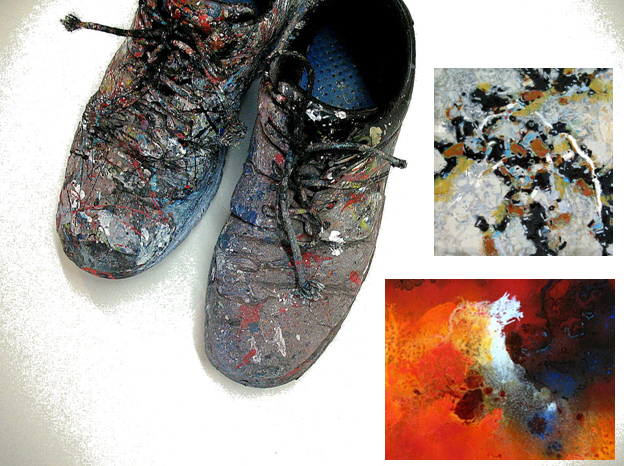 « Science only serves to verify the discoveries of instinct »
Jean Cocteau

Do not copy nature too much, Art is an abstraction
- Paul Gauguin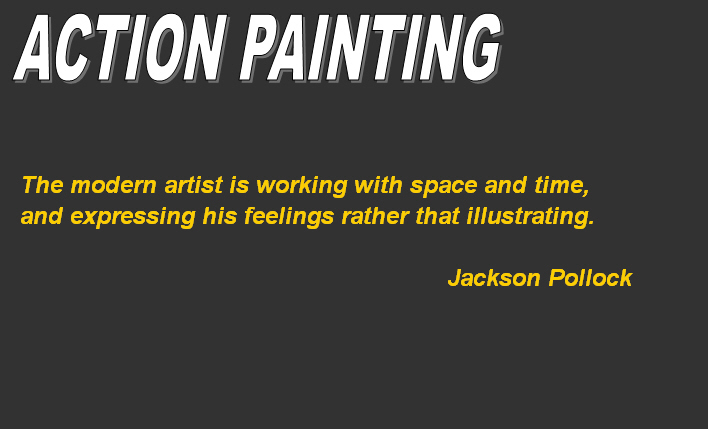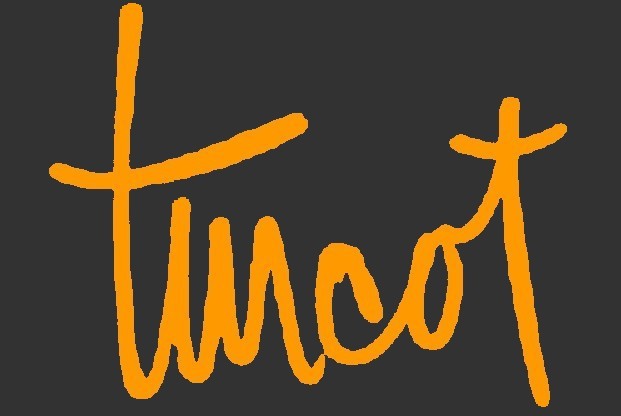 Born in St-Cuthbert (Qc), Canada
Self-taught artist
Workshops
1979 – 1984 Watercolour and nude drawing: Moulin des Arts, Saint-Etienne (Qc), Canada
1982 Nude drawing: Laval University, Quebec (Qc), Canada
1967 Drawing: Seminary of Joliette, Joliette (Qc), Canada
Continuous trainning
2013 "Artist taxation", Pascale Chevrefils, RAAV, Montreal (Qc), Canada
2009 "Exporting our artworks", Linda Comeau, CCQCA, Quebec City (Qc), Canada
"Copyright and contract negociations", Maryse Beaulieu, RAAV, Montreal (Qc), Canada
"Introduction to media relations", Valérie Gill, RAAV, Montreal (Qc), Canada
"How to evaluate the true worth of your artworks", Eric Devlin, CCQCA, Quebec City (Qc), Canada
2007 "Promotion and diffusion of your artworks", Sylviane Poirier, RAAV, Montreal (Qc), Canada
2006 "Negociation skills in visual arts", M.-L. Donald, RAAV, Montreal (Qc), Canada
"Portfolio", L. Venne, V. Gill, M. Lefebvre, RAAV, Montreal (Qc), Canada
Prize and distinction
2000 First prize: Logo (international diffusion), Canadian Pulp and Paper Association, Montreal (Qc), Canada
1983 Distinction: Albert Rousseau Prize, Moulin des Arts, St-Etienne (Qc), Canada
Professional association
Member of the Regroupement des Artistes en Arts Visuels (RAAV) du Québec
Member of the SAGAMIE Center, digital contemporay art
Collections
Private collections
Grants
2012 SODEC, Visual artists grant program
Publication
2012 Cover illustration of the book "Seven decades of mettle", Quebec City Women's Club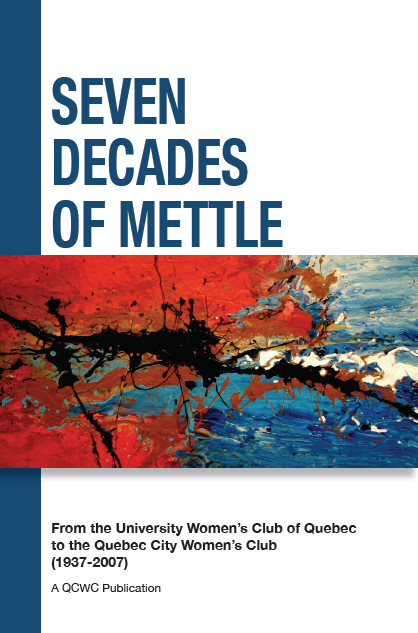 Energy is the great physical force that makes one's heart beat and stimulates creativity. It is precisely this force that urges me to explore instinctively and spontaneously the universe.
Throughout the years I have tried various styles of art but presently it is abstract art that gives me the freedom I need to
express my emotions. Abstraction in itself translates my interior, my imagination, and this projection represents the
essence of my art. I mainly paint with the acrylic as this medium allows a spontaneous execution, layer after layer, with
or without relief. I constantly try to use non-conventional tools and ways for the realization of my works.
It is precisely this spontaneity which nourishes my creativity no matter the method used. Ultimately I expect to be
surprised, even astonished, by what I have created. The main objective is to instinctively cross that very thin line between
the visible and the unconscious. To do so, nothing must be planned in advance. As blind, I dive into the act of creation
trying to reach " the unexplored ". Accessing the unknown is an unique and outstanding experience. Through abstract art
I have discovered the dualities of the universe, such as darkness and light, clearness and mystery, infinitely small and
infinitely large.
I also find in the music all the space I need to improvise. Like in a pictorial or musical work, the invisible stands as the
source of creation and it is in this invisible that, according to me, lies the secrets of the universe.
SOLO
2012 « ADN » – Historic site of the Cuthbert Chapel, Berthierville (Qc), Canada
2011 « Histoires d'eau » – L'Espace Contemporain art gallery, Quebec (Qc), Canada
« Vue d'en haut » – Flash coiffure and art gallery, Quebec (Qc), Canada
2010 « La suite du monde » – L'Espace Contemporain art gallery, Montreal (Qc), Canada
« Darwin Ô Darwin » – L'Espace Contemporain art gallery, Quebec (Qc), Canada
2008 « Énergie-Energy-Energía » – L'Espace Contemporain art gallery, Quebec (Qc), Canada
2006 « Empreintes » – Historic site of the Cuthbert Chapel, Berthierville (Qc), Canada
2005 « En souvenir des aigles » – Alain-Grandbois Library, St-Augustin (Qc), Canada
2003 « Renaissance » – Artist studio, Cap Rouge (Qc), Canada
COLLECTIVE
2013 « Oeuvres choisies » – L'Espace Contemporain art gallery, Quebec (Qc), Canada
« L'estivale » – L'Espace Contemporain art gallery, Quebec (Qc), Canada
« Langage abstrait » – L'Espace Contemporain art gallery, Quebec (Qc), Canada
2012 « Oeuvres choisies » – L'Espace Contemporain art gallery, Quebec (Qc), Canada
« L'estivale » – L'Espace Contemporain art gallery, Quebec (Qc), Canada
2011 « Oeuvres choisies » – L'Espace Contemporain art gallery, Quebec (Qc), Canada
« L'estivale » – L'Espace Contemporain art gallery, Quebec (Qc), Canada
« L'inspiration du moment » – L'Espace Contemporain art gallery, Montreal (Qc), Canada
2010 « Oeuvres choisies » – L'Espace Contemporain art gallery, Quebec (Qc), Canada
« L'estivale » – L'Espace Contemporain art gallery, Quebec (Qc), Canada
« Sortie de groupe » – Flash coiffure and art gallery, Quebec (Qc), Canada
2009 « Oeuvres choisies » – L'Espace Contemporain art gallery, Quebec (Qc), Canada
« Alegria » – Villa des Arts Liliane Bruneau, Ste-Agathe (Qc), Canada
« L'estivale » – L'Espace Contemporain art gallery, Quebec (Qc), Canada
2008 « Regroupement des Arts, de la Culture et du Patrimoine », St-Augustin (Qc), Canada
2007 « Abstractions » – L'Espace Contemporain art gallery, Quebec (Qc), Canada
« Festiv'Art – 12e édition » – Frelighsburg (Qc), Canada
2005 « Impressions urbaines…la suite » – L'Espace Contemporain art gallery, Quebec(Qc), Canada
« Festival Montréal en Arts » – Montreal (Qc), Canada
1984 « Groupe Caméléon » – Du Vieux-Port studios, Quebec (Qc), Canada
1982 « Collectif d'artistes » – La Vieille Maison gallery, Beauport (Qc), Canada
1979 - « Expositions champêtres » – Moulin des Arts, St-Etienne (Qc), Canada
1984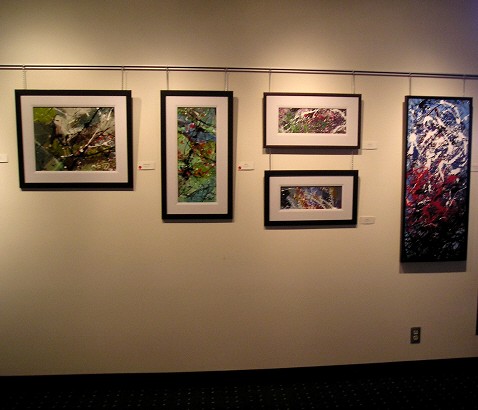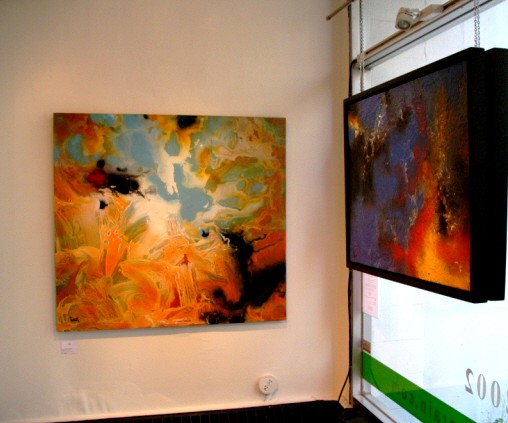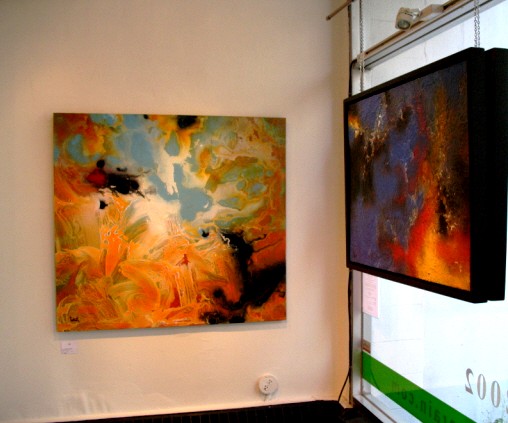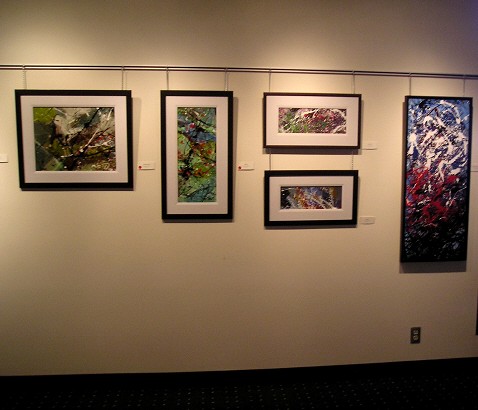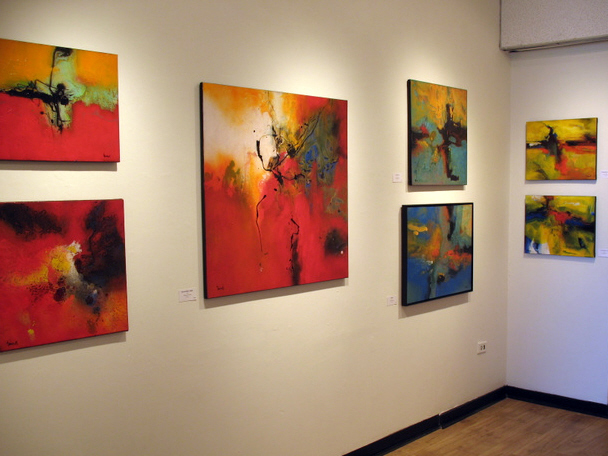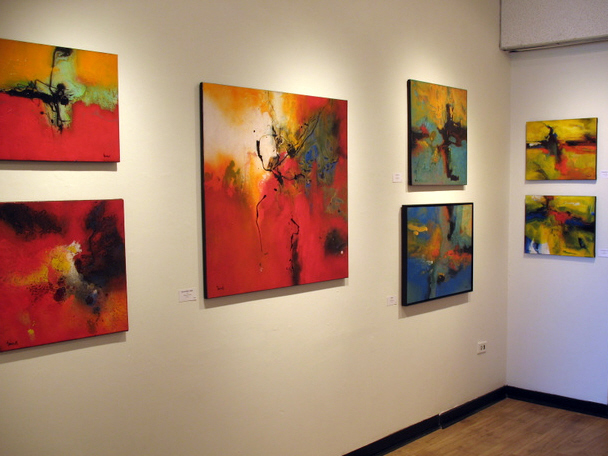 E-mail:
Telephone: 418.871.5938
418.717.5712
Address: 4922-B rue du Sourcin
Saint-Augustin (Qc)
Canada G3A 1E2
Works in gallery: L'Espace Contemporain art gallery
313 rue Saint-Jean
Québec (Qc)
Canada G1R 1N9

richardturcotte@videotron.ca